I am seriously tempted to buy these and them hide them in the kitchen cabinets for when the boy goes to make dinner one night.
How many do you think I'd need for a really good Tribble-Fall?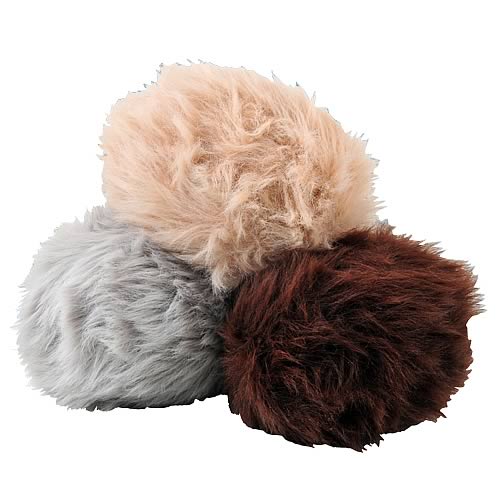 Although, I do with the Star Trek Triple Tribble Plush Replica with Sound Set came with a pink one. Is that too girly?