I have no idea if it's the rain and cold, or the fact that everyone at work has the PLAGUE, or the possibility that my immune system has been taken over by some alien virus (I suppose it could be a combination of all of the above…) — but "the sick" managed to lay me low for quite some time.
However, I did come back to a very pretty new addition to the EE site and so I figured I'd make mention.
I've always liked the Kanu Unchou items — I'll admit, I'm more partial to the ones where she has her clothes ON, but everyone has their preferences. I've never seen Ikki Tousen (I'm sure I'll get there eventually — just have to work through stacks of other Anime first) and I don't have any reference beyond the actual figures, but that seems to be enough for me.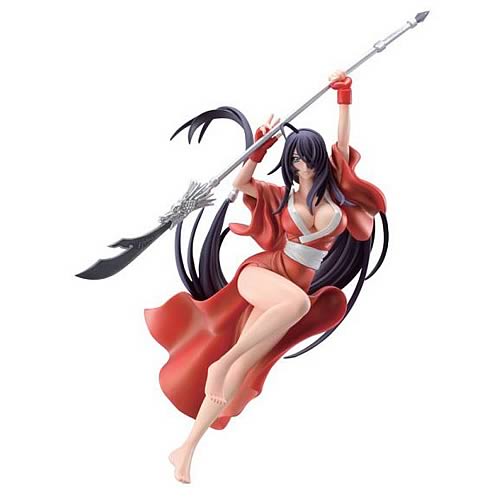 I just think she's super gorgeous and I love this item in particular, so I thought I'd share.