I saw this little guy in person and I think that the Hasbro FurReal Friends Zambi the Elephant is truly adorable and awesome.
First of all, he kisses and wraps his truck around your finger. He wiggles his ears and he's obscenely cute.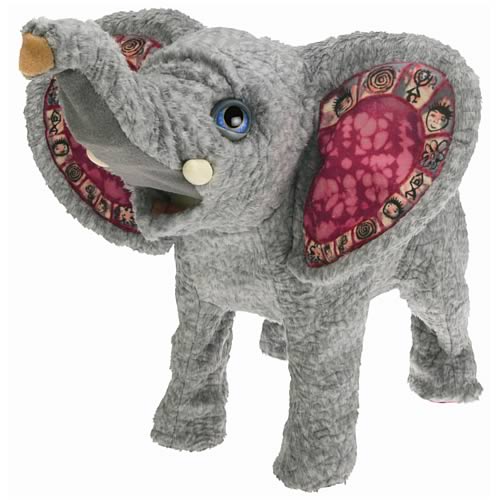 Plus Hasbro is committing to donate 50 percent of the net profits from the sales of ZAMBI THE BABY ELEPHANT to the PROJECT ZAMBI Fund* – a mission that cares about children orphaned by AIDS in Africa.
Is it bad that I want to buy him, take him home and then download the Baby Elephant Walk for when I set him loose in the living room?